You have a pool of experts and you do consulting work for your customers based on time & material?
ZEIT.IO is the automation of your business processes!
| | |
| --- | --- |
| | Contract management with digital signature and digital personnel file |
| | Digital time tracking with integration for Chrome, JIRA and many more |
| | Approval process in which you can involve your customers |
| | Automatic credit note generation to freelancers after approval process |
| | Automatic outgoing invoices after the approval process |
| | Modern invoicing with DATEV connection |
8 reasons for ZEIT.IO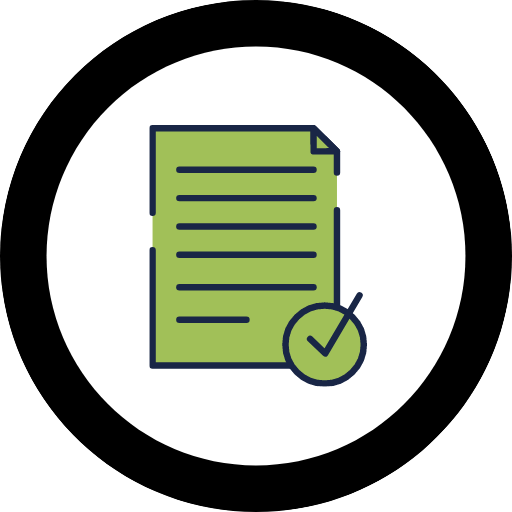 Contracts
Manage the contracts with your employees in one central place. Visible for everyone involved.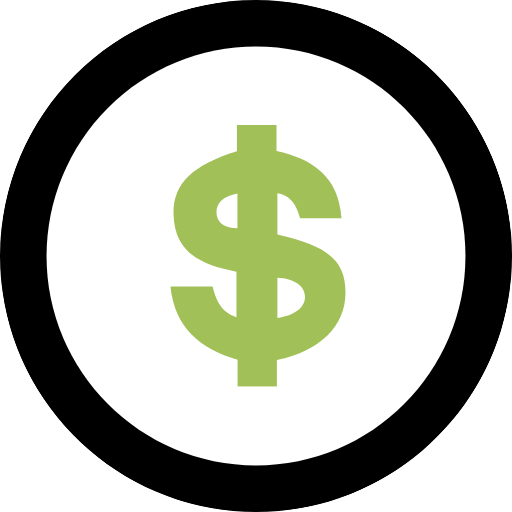 Projects
Keep control of the budget. No more overbooked projects!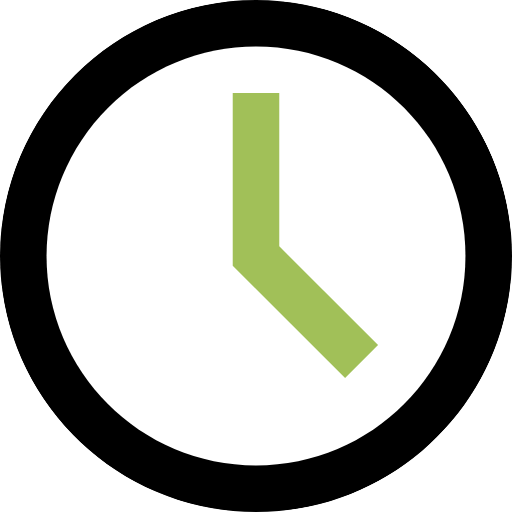 Time tracking
Collaborative time tracking for agencies and experts.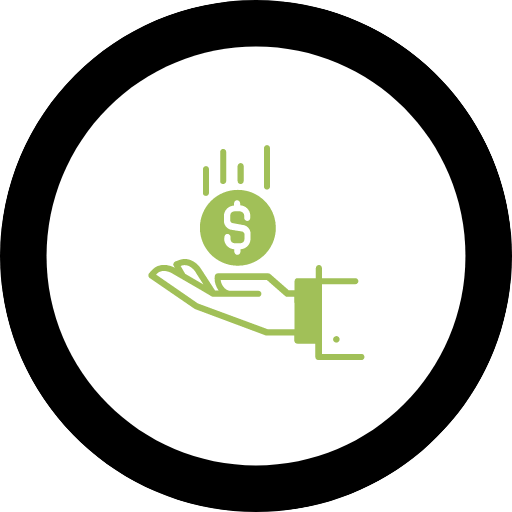 Expenses
Book not only times but also expenses for a project.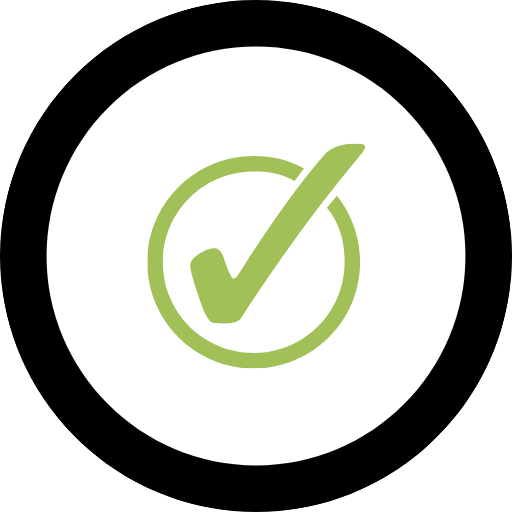 Approval process
The approval process can optionally be activated per employee & project.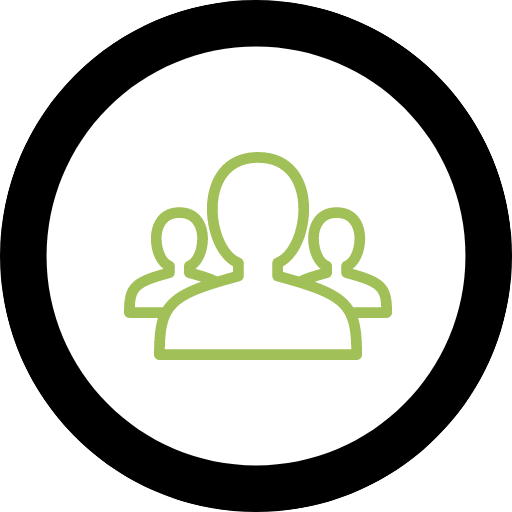 Customers
Manage your customers, including contact persons, departments and comments.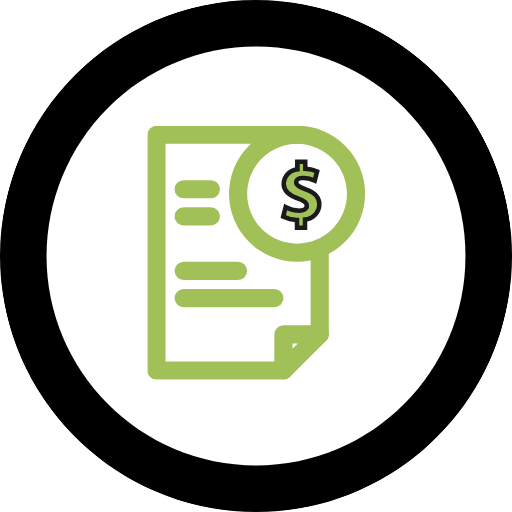 Invoicing
Create invoices and keep track of payments.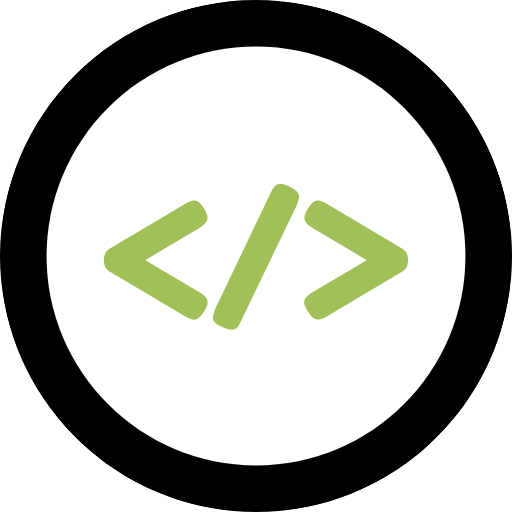 API
Use the ZEIT.IO API for better integration.
What customers say about ZEIT.IO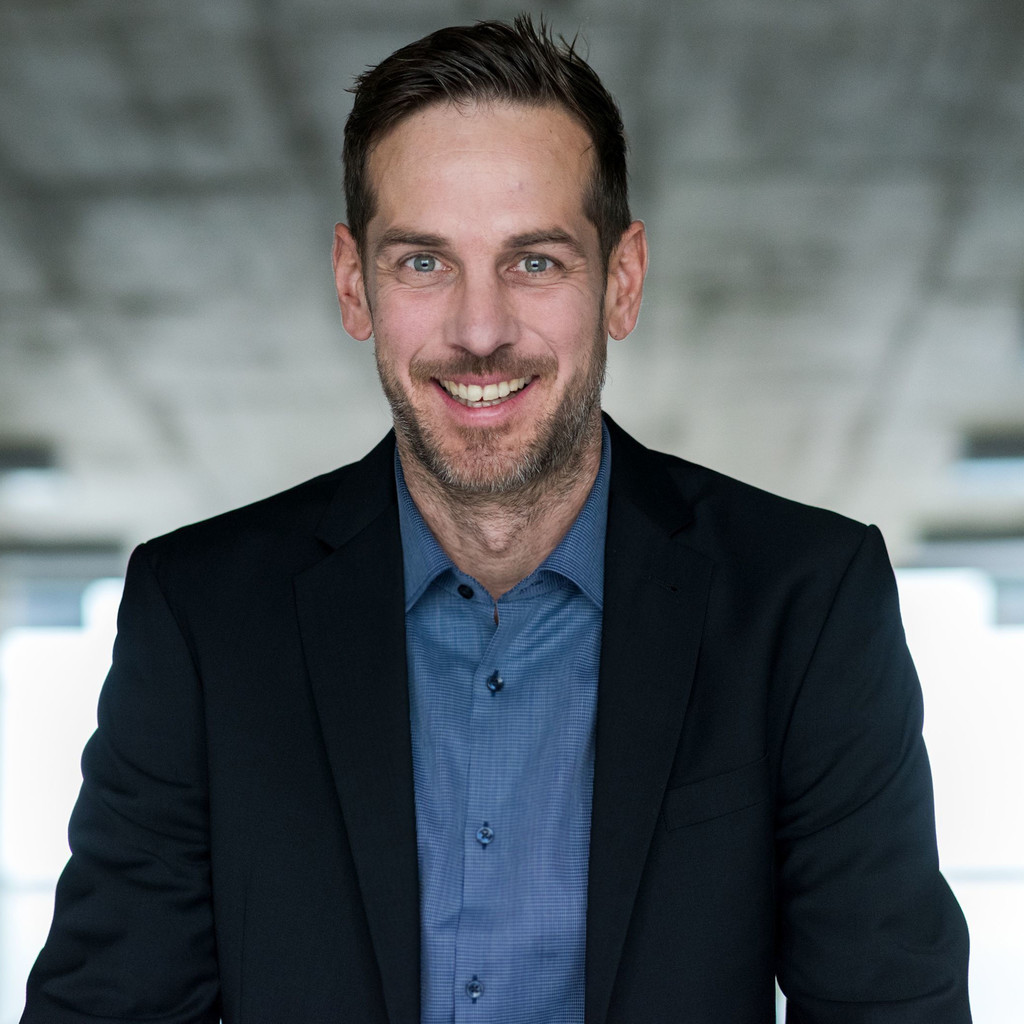 Jens Steffan
With ZEIT.IO we have a platform on which we see the daily time recording of our project employees, including an approval process for our customer contacts, very well mapped. We are particularly impressed by the usability and the logic. Good ideas for the further development of the platform are gratefully accepted and implemented very well.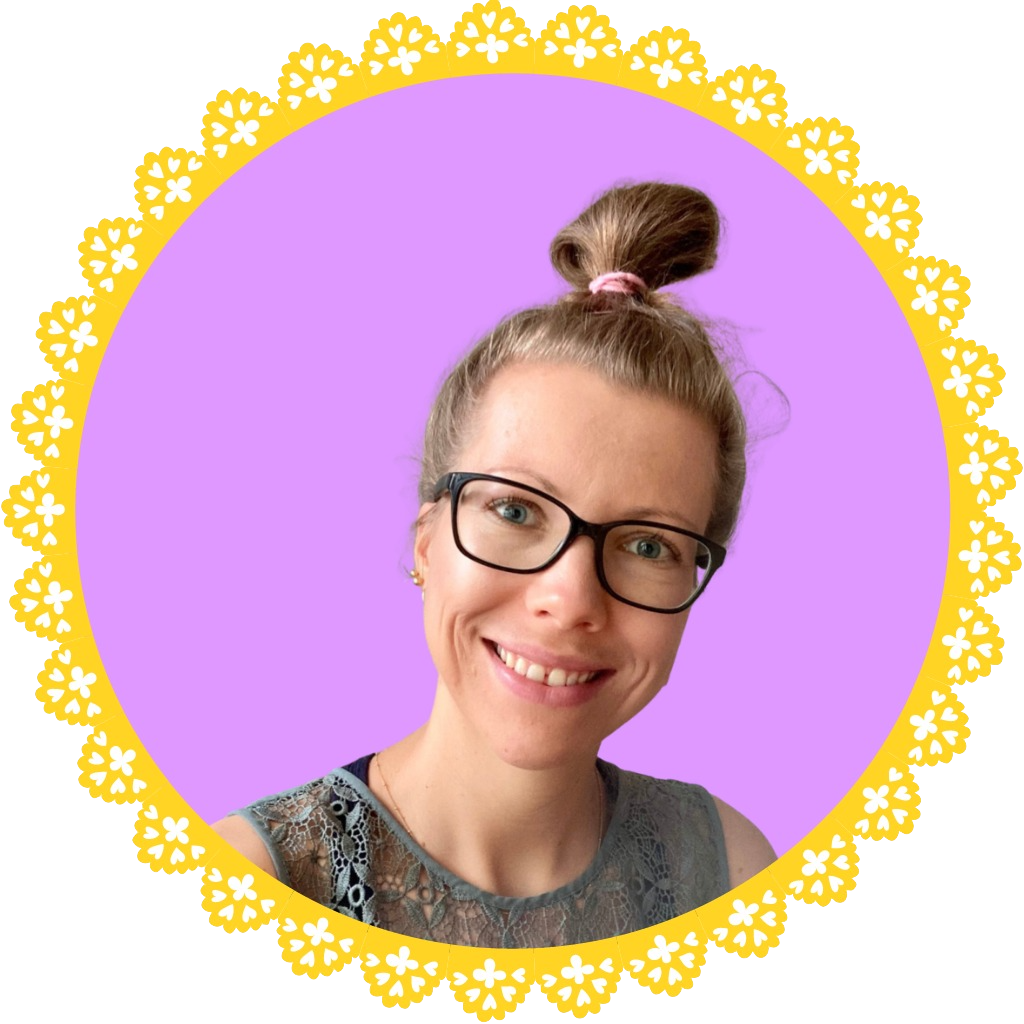 Katharina Lang
The uncomplicated and location-independent invoicing is an enormous time saver for my bookkeeping and thus gives me more time for the important things in my life. ZEIT.IO offers plenty of benefits that make my day-to-day work much easier.
Sascha Vogt
Thanks to ZET.IO, my bills are finally going out on time. ZEIT.IO is simple, fast and uncomplicated and with great support. That's how it should be!
Integrations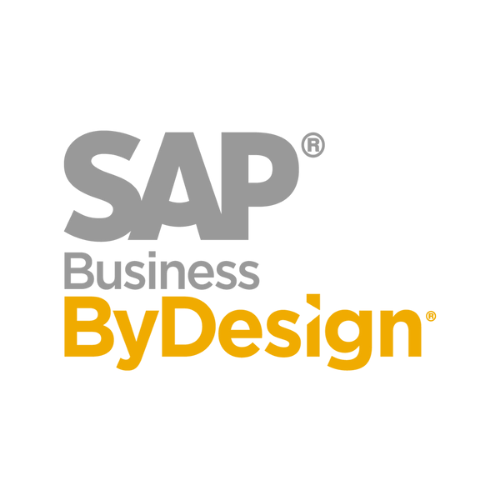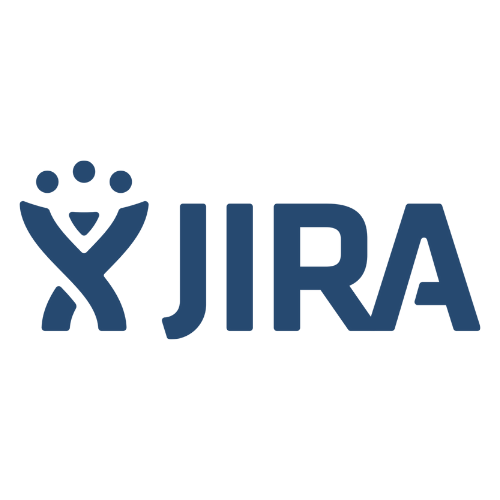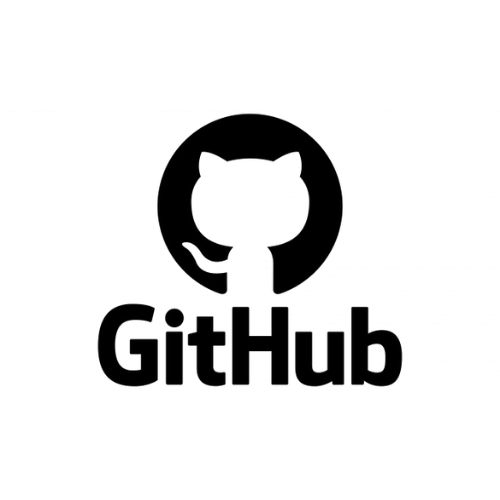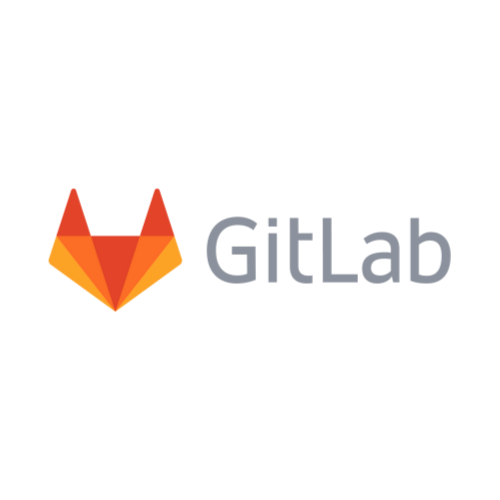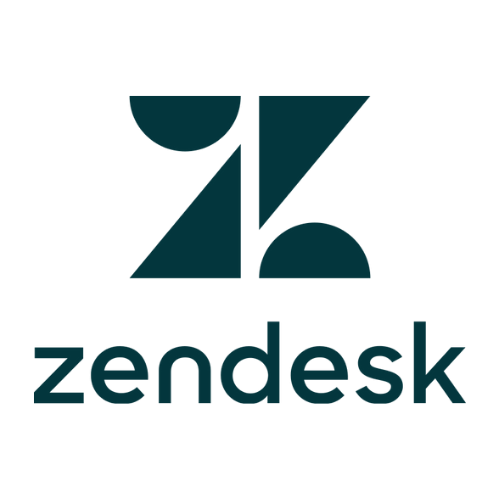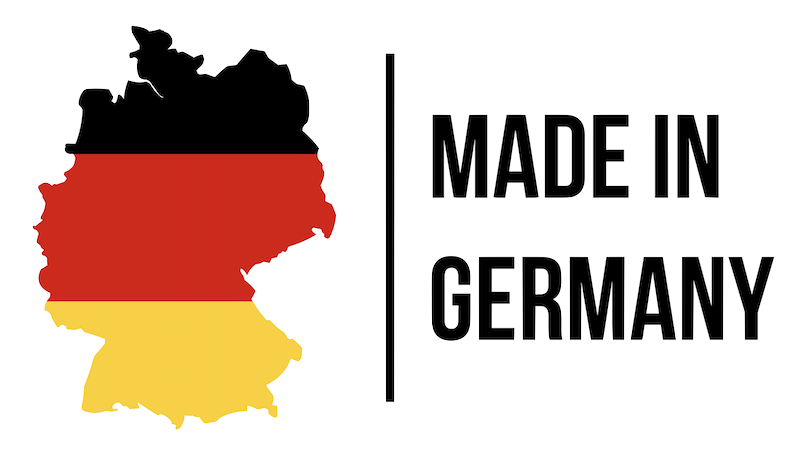 ZEIT.IO is developed & hosted in Germany! The protection of your data and your privacy is very important to us! For this reason, ZEIT.IO does not use any tracking tools, for example, which track user behavior across multiple websites and transmit data to the USA. Social media buttons were also deliberately avoided. ZEIT.IO only uses "strictly necessary" cookies which are absolutely necessary for the operation of the website.
Contract management
People and organizations are connected by contracts. A contract contains the most important cornerstones of a cooperation. New employees (freelancers or permanent employees) can only be added to an organization through a contract offer. After obtaining the digital signature, the contract is unchangeable and can be viewed by both parties at any time.
Only employees with an active contract can be added to projects and thus also record times and expenses and participate in the approval process.
Book a demo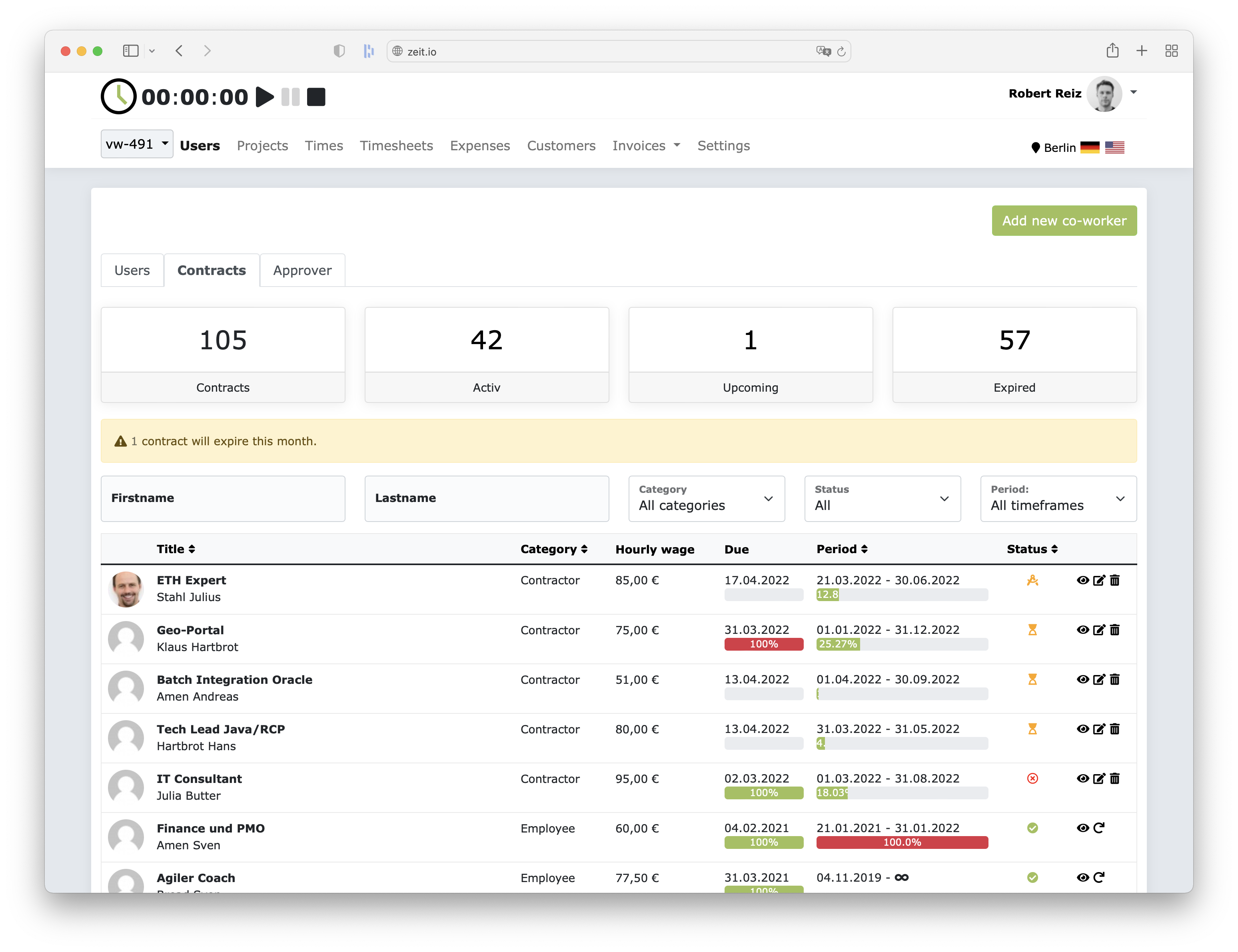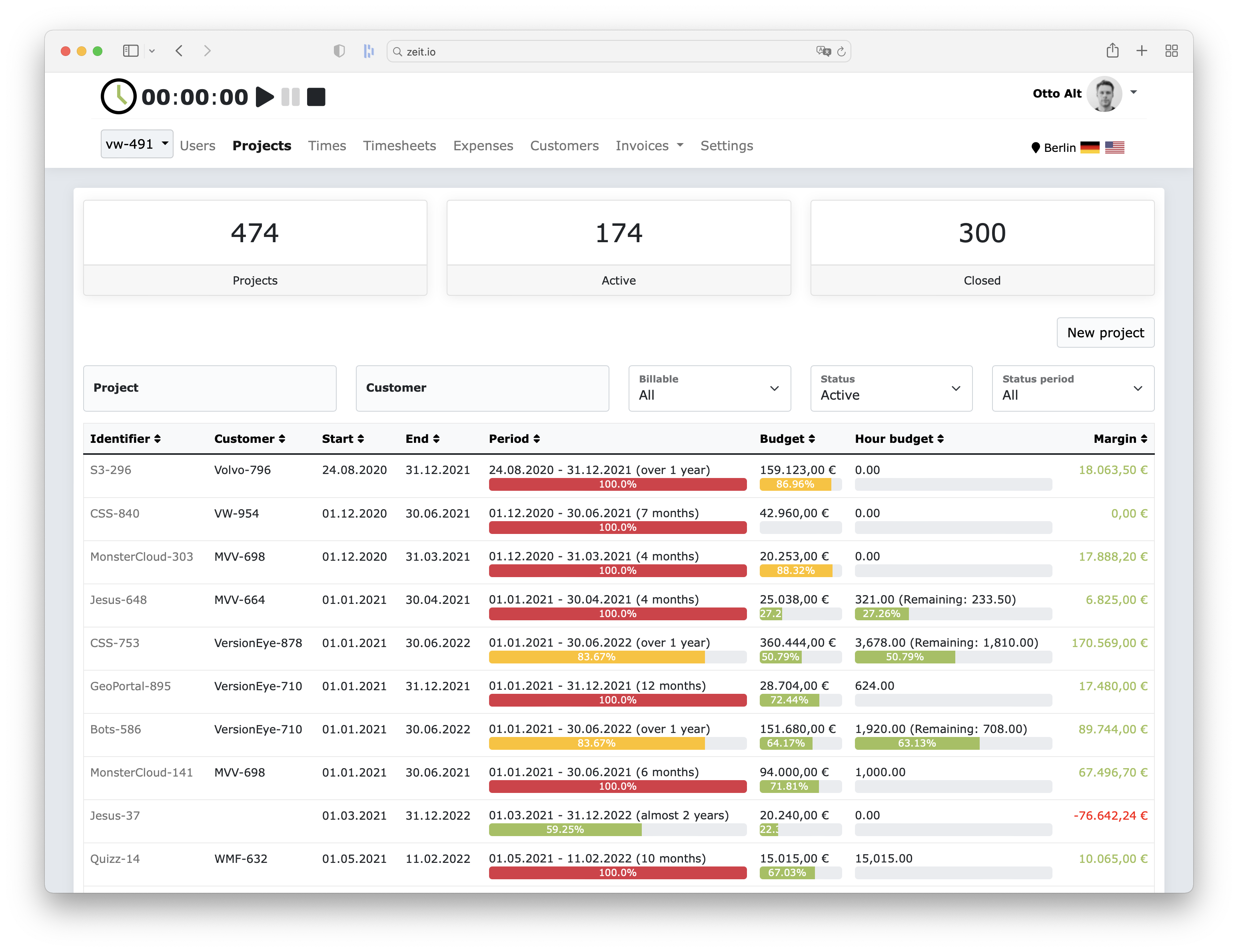 Projects
As an organization you always have a good overview of your projects. At a glance you can see which projects are about to expire, how much budget is left per project and how much profit/loss you have made per project.
A billing rate can be stored for each employee and project. The margin is calculated from the difference between the hourly rate and the billing rate.
The project budgets are updated in real time after each time and expense entry. Budgets cannot be overbooked! If 80% or 90% of the budget is reached, everyone involved is informed via email about the status of the budget. You can also create automatic notifications for your customers. Your customer will be automatically notified when the project budget reaches a certain level.
Time tracking
As an organization, you can view the booked times of your employees at any time. You can also filter the times by various criteria such as employee, project, activity, label, comment and period. In addition, you always see the purcahse and sales price and your margin.
Book a demo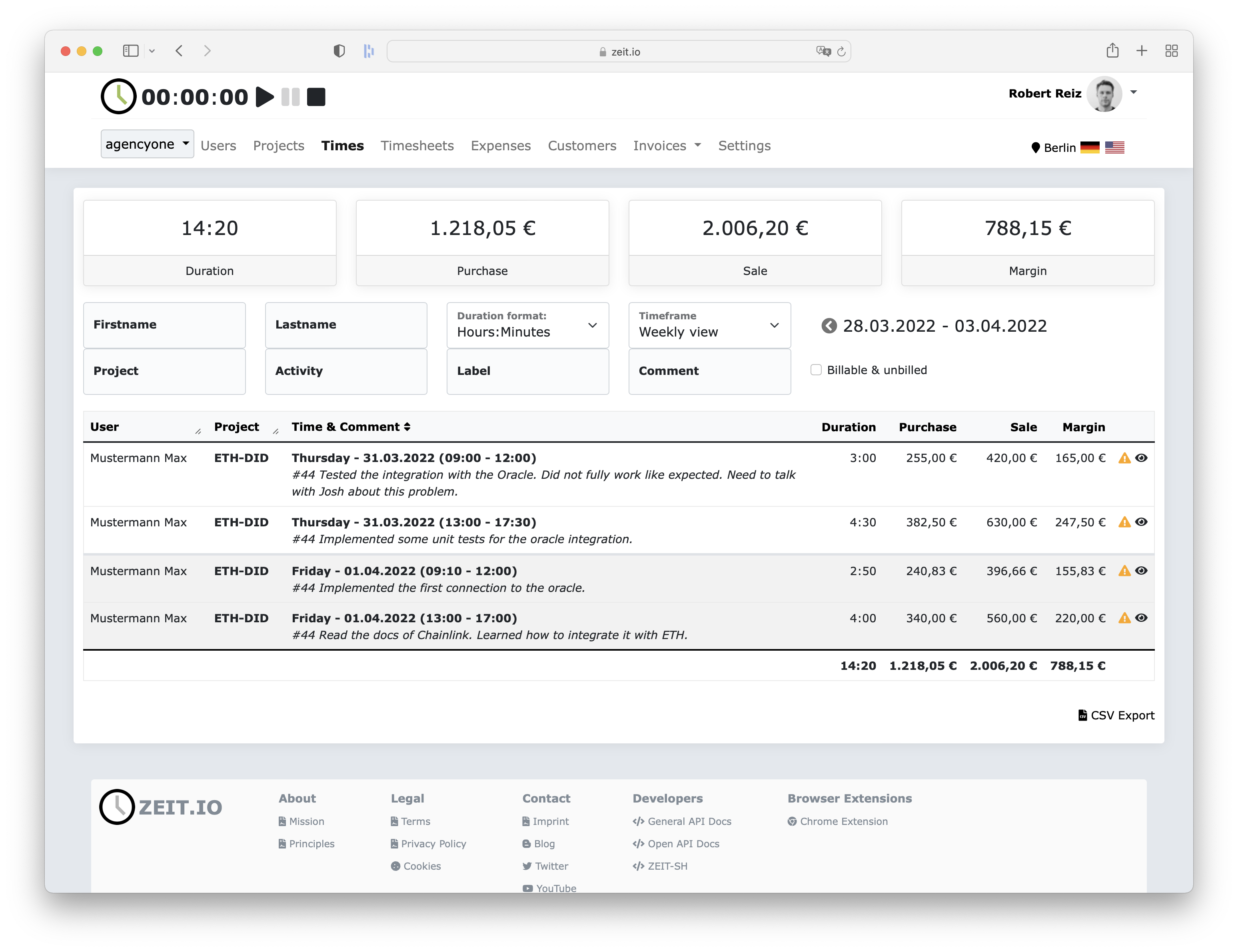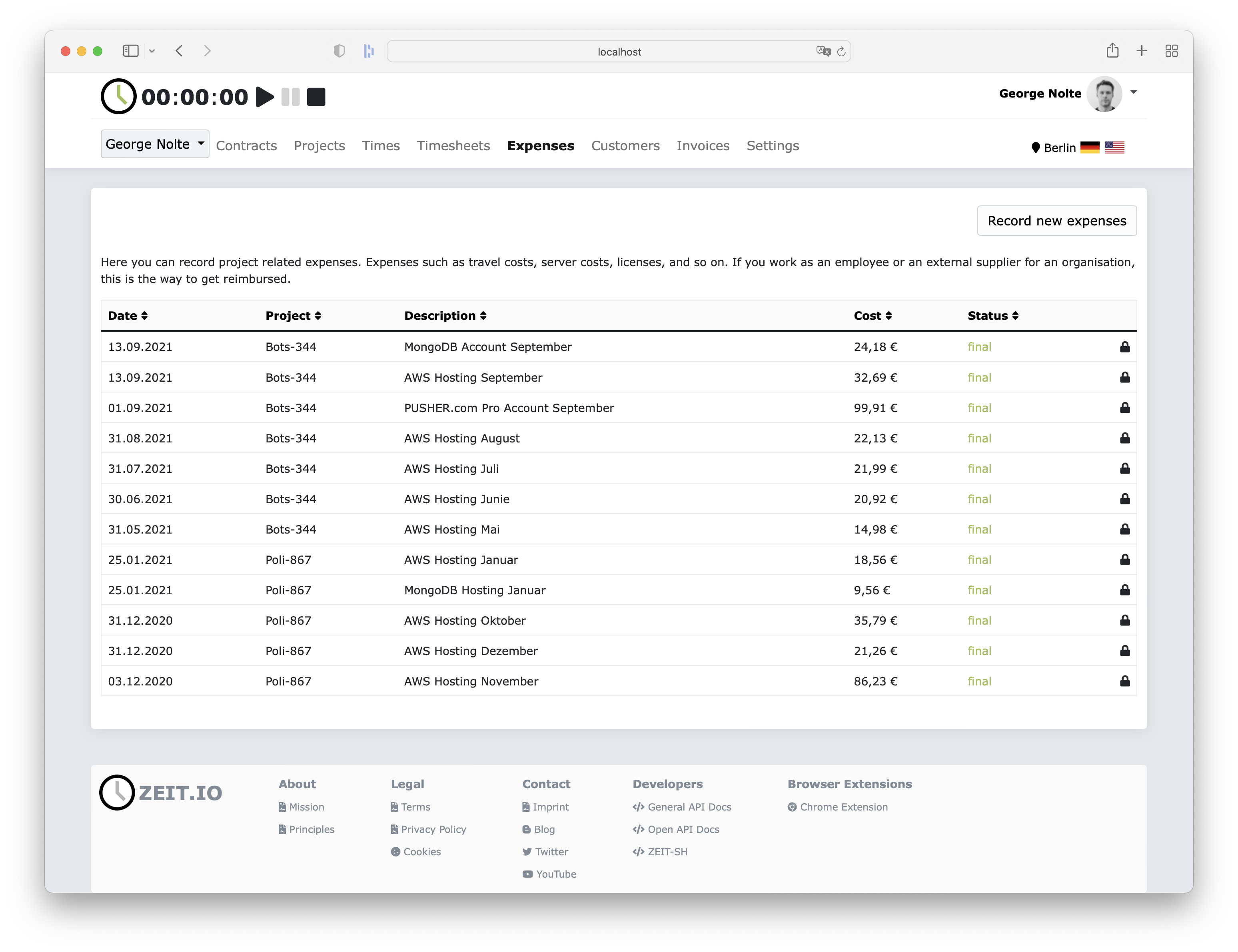 Expenses
With the expenses function, all other costs that are not time-based can be recorded. This includes e.g. travel expenses (train tickets, car journeys, business meals), hosting fees, licenses and other project expenses.
As an organization, you can approve or deny your employees' expenses. You decide which expenses will permanently burden the project budget and which will not. And you can also invoice your customers for closed expenses.
Approval process
The approval process can optionally be activated per user and project. You decide which of your employees need to go through the approval process and which don't.
A customer can optionally be stored as an approver. Once times are approved on a timesheet, they are immutable and can be billed.
Depending on the configuration, freelancers automatically receive a credit for the hours they have worked after the timesheet has been released. Optionally, the hours can also be automatically imported into the customer's SAP system after they have been released.
Book a demo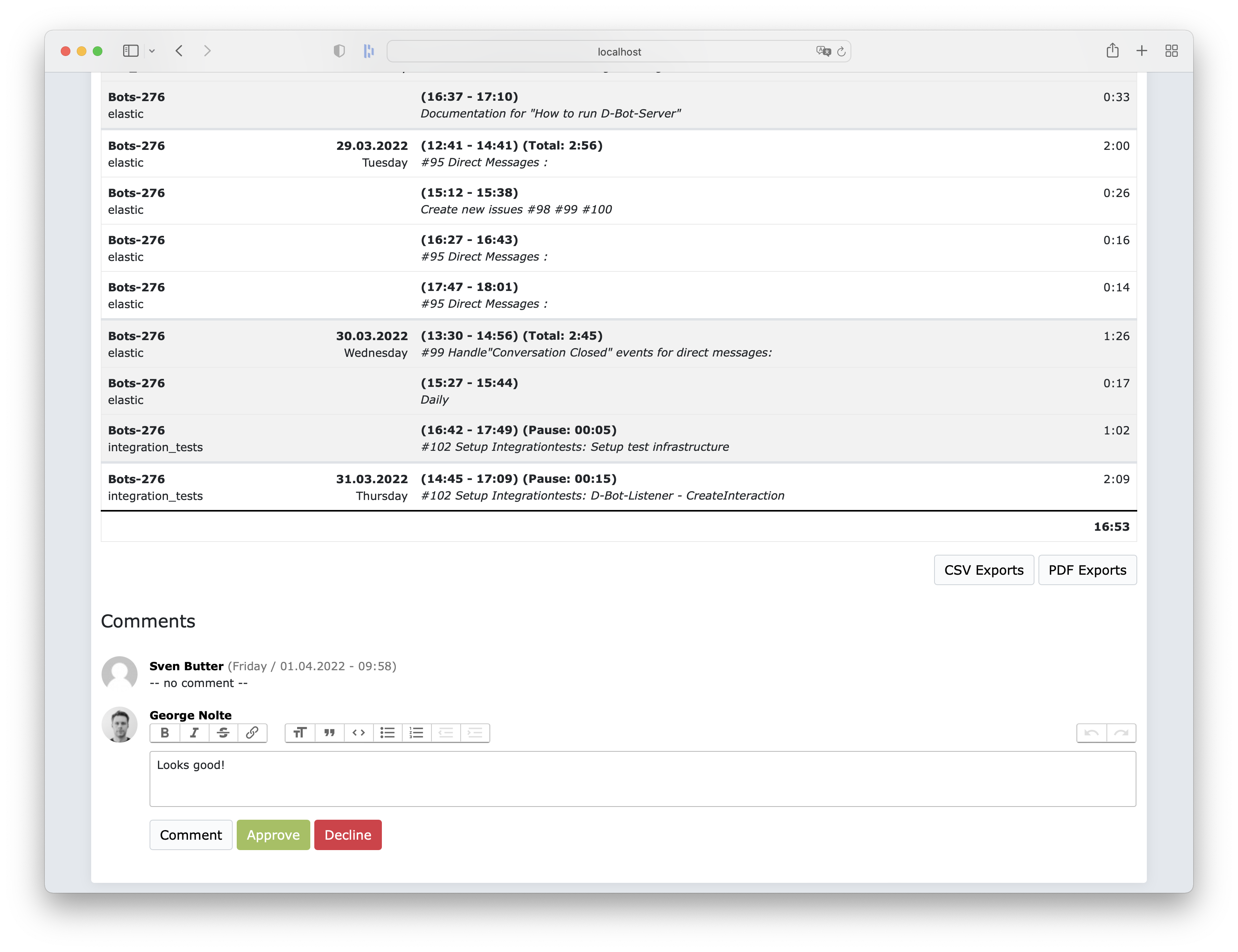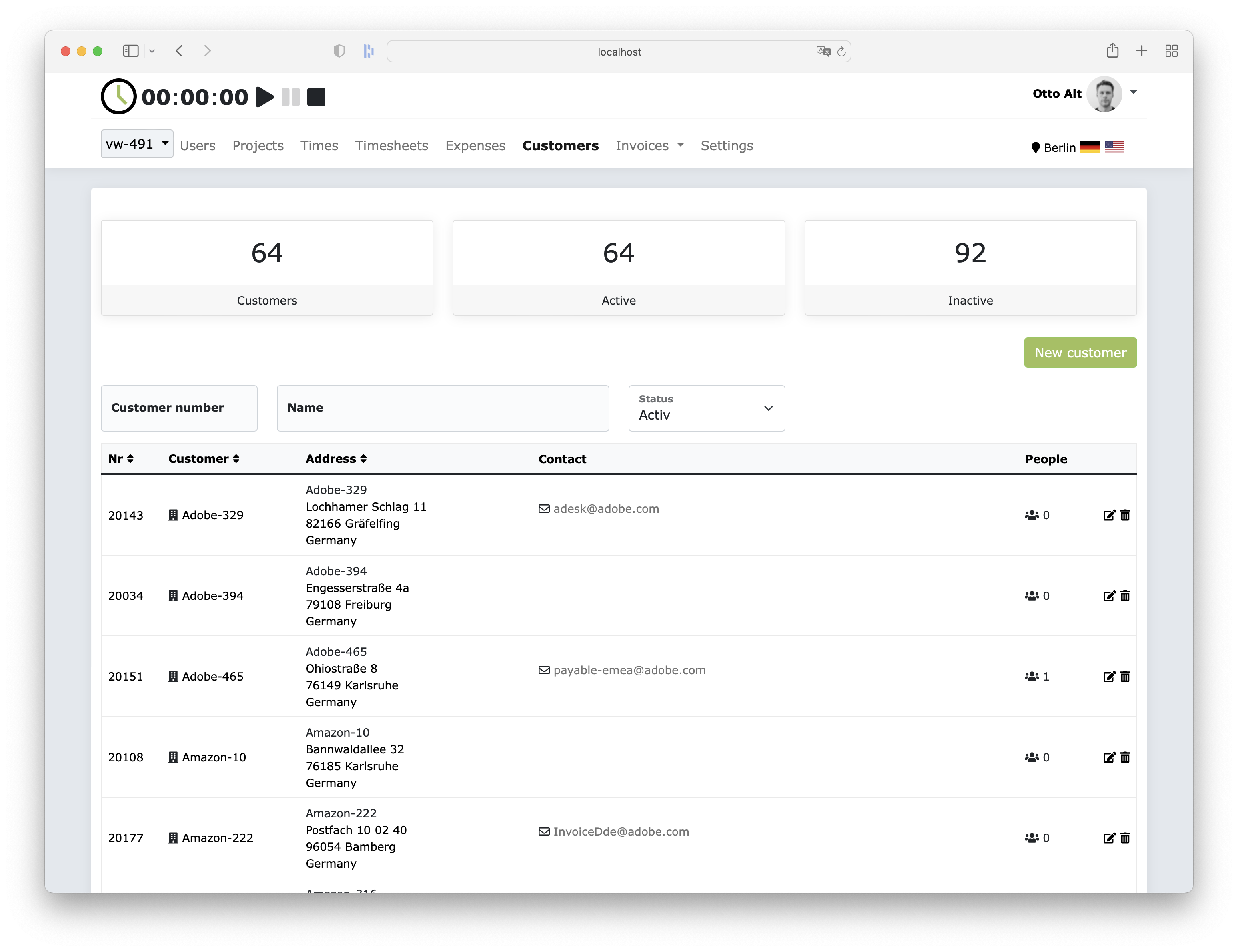 Customers
Manage your customers on ZEIT.IO, including the comment function! You can attach any number of contacts and departments to each customer. In addition, in the detailed view you can immediately see how many projects and outgoing invoices are attached to the customer.
When creating the invoice, simply select a customer. Optionally, you can also select a contact person or department of the customer. All associated data is then automatically transferred to the invoice.
Invoicing
Accounting for approved hours worked and expenses is easy! Approved timesheets can be billed with one click!
In addition to outgoing invoices, you can also manage incoming invoices and credit notes. In the billable table, you can see all approved hours grouped by project and employee. An outgoing invoice can be created with one click.
The invoice module naturally has an integration for DATEV. Once set up, all completed invoices are automatically sent to DATEV.
Book a demo