Invoicing
Accounting for approved hours worked and expenses is easy! Approved timesheets can be billed with one click!
In addition to outgoing invoices, you can also manage incoming invoices and credit notes. In the billable table, you can see all approved hours grouped by project and employee. An outgoing invoice can be created with one click.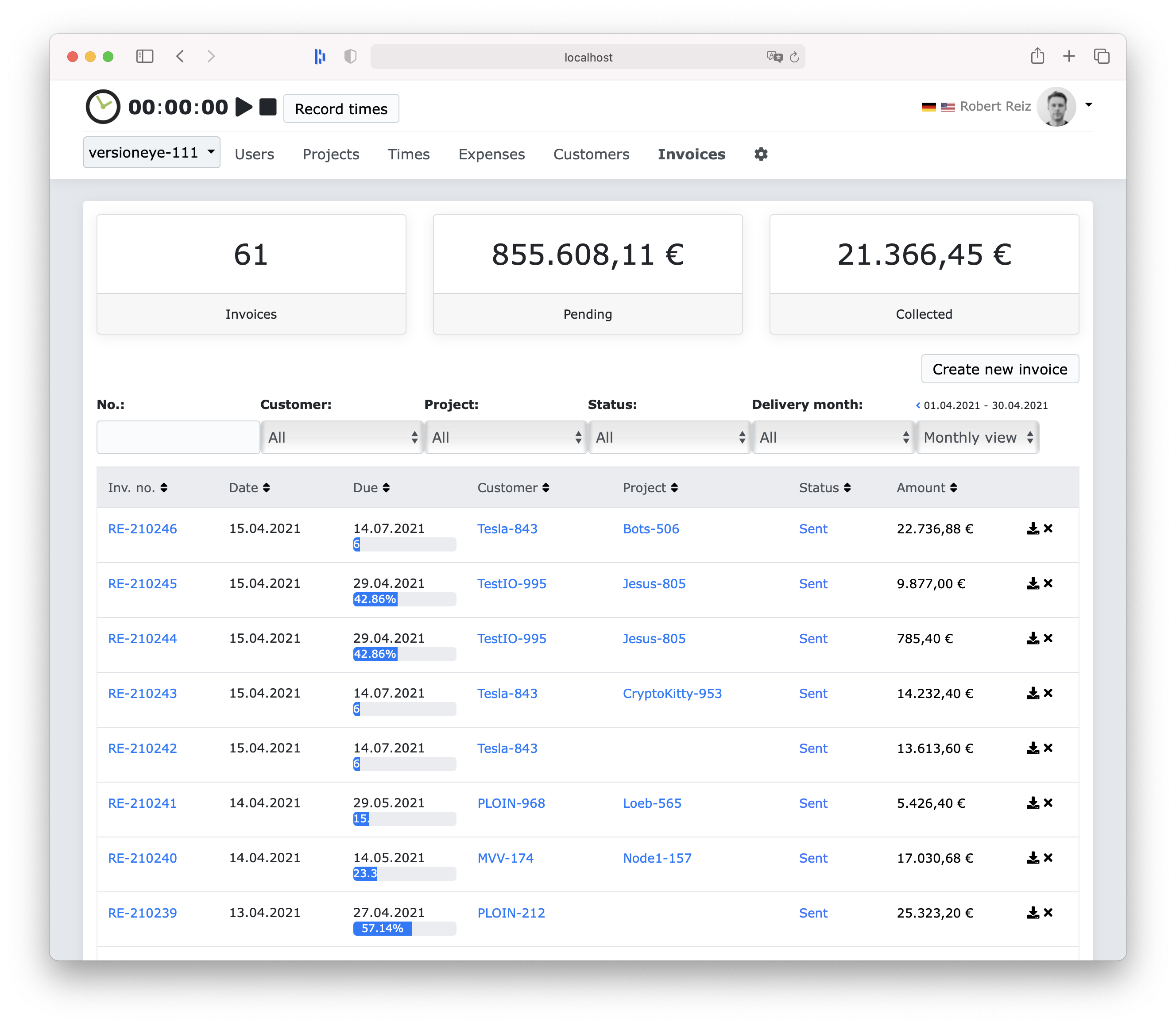 Get started for free
See if ZEIT.IO is right for you with a fully functional 30-day trial.
No credit card required.